Announcement of the 2019 Zhejiang Patent Award Declaration Project
---
According to the document "Notice on the Performance Evaluation of Patent Projects in Zhejiang Province in 2019" of No. 10 of Zhejiang Municipal Supervision Patent [2019], the patent of "a kind of refractory cable" (Patent No. ZL201610896744.5), in which our company participated, is declared for performance evaluation and the period of public announcement is August 8, 2019 to August 15, 2019, a total of 7 days. During the public notice period, if any individual has any objection to the content of the publication, please raise it in writing to the company's information communication and provide the necessary evidence materials, contact number: 88136776.
Feizhou Group Limited
8 August 2019

Annex: ZL201610896744.5 A kind of fire-resistant cable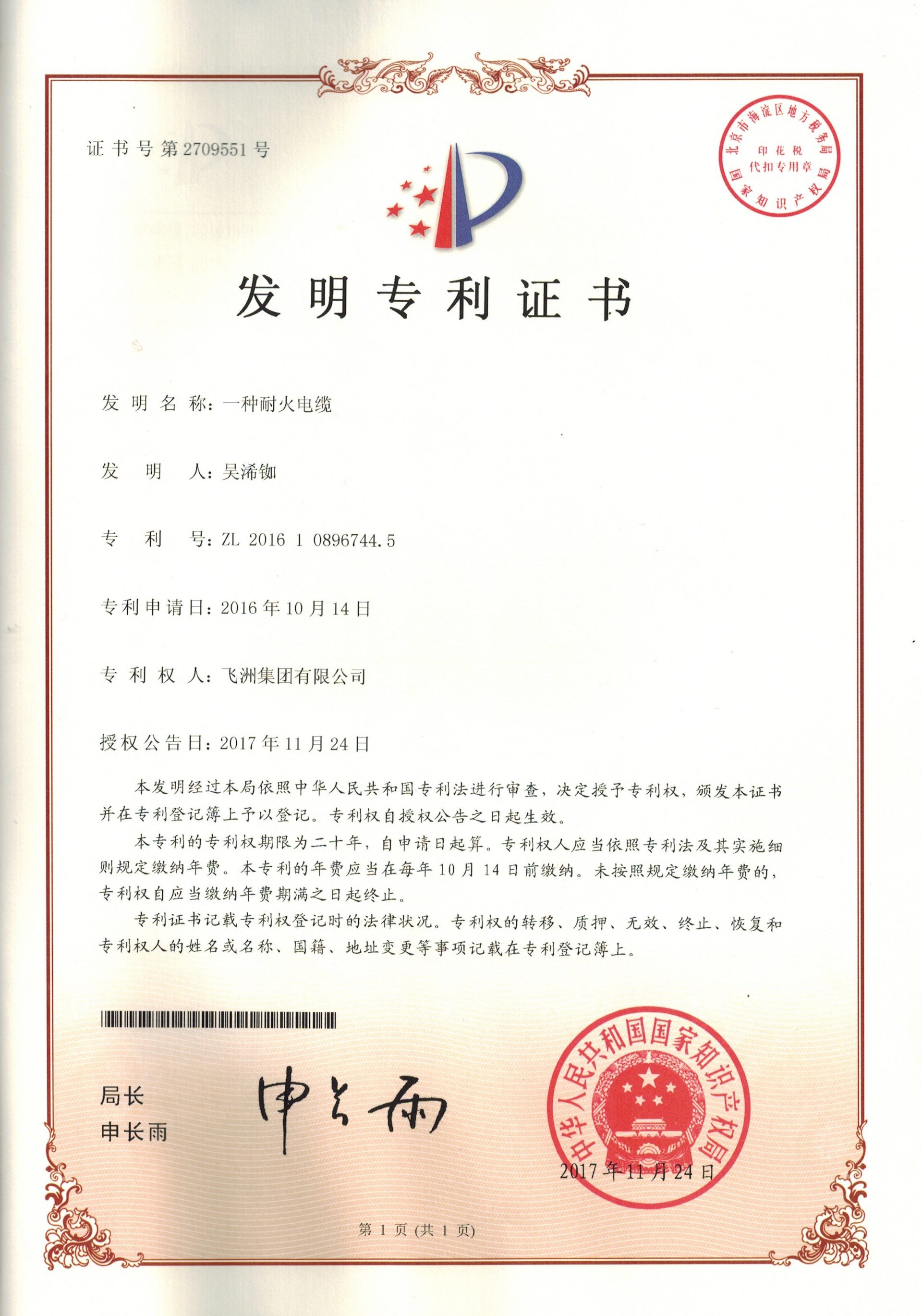 If you have any questions or suggestions, please contact us or leave us a message...
Add:
No.2988 Haichang Road, Taizhou City, Zhejiang Province